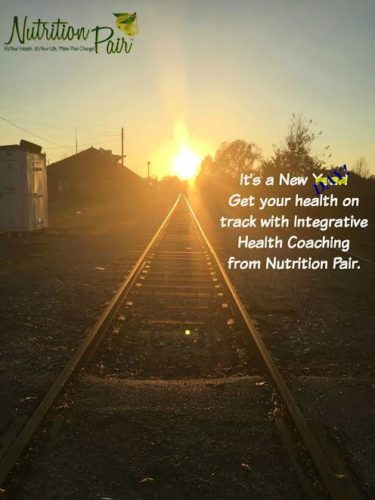 It's almost the end of January which means it's a good time to check and make sure you're staying on track with the health and fitness resolutions that you had in mind on December 31st.  How is your progress going?  If you have not yet been successful, you are not alone!
According to www.statisticbrain.com, 42% of those who make resolutions do not keep their resolutions.  But, there is some good news…if you are a regular resolutions maker, you are 10 times more likely to reach your goals that those who never make resolutions.  And, the most common resolutions are health and fitness-related:  to lose weight, exercise more and eat healthy.  So, what are four ways that you can be successful at keeping your health and fitness related resolutions? Read on:
Resolve to make a plan!  No matter how well intentioned we are, if we don't develop an outline or guideline, our goals may seem too elusive.  So, write down what you want to accomplish!
Resolve to patient.  Many resolutions involve a long term commitment.  However, we get eager for the results before we put in the work to gain those results.  Give yourself time, but be accountable to your plan.  A great way to do this is to break down your goals into smaller, more manageable steps.  For example, if you want to exercise more, How are you going to exercise?  Where are you going to exercise?  How often or what days?  Are you ready to exercise?  Have clothes, shoes, facility available?  Are you comfortable exercising in group sessions or by yourself?  Asking and answering those questions can help you get more specific with your plan.
Resolve to celebrate all successes, no matter how small or how big they may seem!  Recognizing successful change can sometimes be difficult.  That's another reason why being specific with your goals and plan of action is so important. If you wanted to change the way you eat by adding one piece of fruit to one meal a day, celebrate the week of eating 7 pieces of fruit!  Change starts in small increments and carries on as you become more aware of that change.  So celebrate all success!  If you want to celebrate more, share your goals with a friend or work with a coach.  They can help hold you accountable to the process and help you truly recognize successes.
Resolve to seek out high quality advice!  Don't rely on methods that promise huge results without putting in work. Fad diets, supplements, and other "health" products are usually not the best way to progress.  Use the trained and licensed professionals you have access to: Registered Dietitians, Certified Integrative Health Coaches, and Exercise Physiologists. Always remember the saying, "If it sounds too good to be true, it usually is!"
Bonus Resolution: Resolve to be forgiving!  While we may always need to be forgiving of others, we must also be able to forgive ourselves. Hold yourself accountable to making changes but don't allow yourself to be held hostage by them. You're going to have difficult times and setbacks as you work toward change.  It's ok to hit a barrier but don't let that stop you. Forgive yourself for not sticking to your plan but get right back to it.  Barriers are meant to strengthen you.  Find a way over, under or around that barrier. Then, celebrate your new found path for accomplishing your goals!
Remember:  It's Your Health. It's Your Life. Make That Change!