Integrative Health Coaching with Nutrition Pair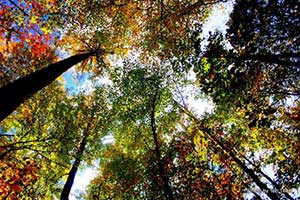 "I know what I need to do, I just need help getting there."
Have you ever found yourself saying this in regard to making health changes?  Whether you want to lose weight, prevent chronic diseases such as diabetes or better managing diabetes, Integrative Health Coaching will get you there!
Working with a personal health coach is increasingly recognized as an effective strategy for achieving health goals and improving overall well-being. An Integrative Health Coach uses a client-centered approach to empower clients to achieve their highest level of health.
Integrative health coaching facilitates behavior change in a structured, supportive partnership between the client and coach. The coach invites insights and clarity through inquiry and personal discovery. A coach focuses on the mind, body, and spirit and helps clients make the changes that support a healthier lifestyle. (Source: Duke Integrative Medicine)
Why Choose Integrative Health Coaching with Nutrition Pair?
Angie & John are Duke University trained and Certified Integrative Health Coaches.  They are also Registered Dietitians & Certified Diabetes Educators. Angie & John know and understand the trials and triumphs that come with living with a chronic disease.  They can help you discover your strengths to prevent chronic disease or better manage your current condition.
What Integrative Health Coaching Can Do For You:
Empower & support you in making health changes
Articulate your vision of optimal health and develop your own personalized health plan
Inspire change by connecting you with the ways in which your health supports your personal purpose and values
Create a solid plan for long-term health success
Help you clarify, prioritize and take action on your goals
Create and sustain the mindset needed to make lifestyle changes
Identify obstacles to change and create strategies for forward movement
Hold you accountable for your commitment
Support you in a nonjudgmental partnership
Provide professional support, encouragement & insight
Discover, achieve and maintain your optimal state of health and wellness!
Duke IHC Students & Alumni:
Please contact Nutrition Pair, LLC if you are going through the Duke Integrative Medicine Coaching program. As a Certified Integrative Health Coach, Angie is qualified to provide coaching to help meet course requirements for Certification.
Group Coaching & Workshops
We also offer Diabetes Prevention/Pre-Diabetes group coaching and workshops to community groups, faith groups and businesses. Please contact us to discuss group coaching options, pricing and scheduling.
Disclaimer: Health coaching is a motivational/educational process that guides and supports patients build competency in health maintenance activities. It is not psychological counseling or a substitute for medical care. Coaching results are not guaranteed. You enter into coaching with the understanding that you are responsible for creating your own results.