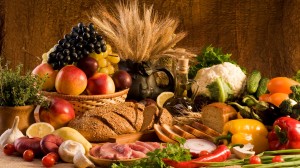 Medical Nutrition Therapy (MNT) is counseling & education which focuses on using nutrition to help you achieve better health. We will conduct a thorough nutrition assessment and use evidenced-based guidelines to help you optimally manage your health. It can be provided in person or via telehealth.
Nutrition Pair, LLC specializes in providing adult MNT to assist with the following health conditions or interests:
Diabetes
Pre-Diabetes/Diabetes Prevention
Weight Loss
Hypertension
Hyperlipidemia
Chronic Kidney Disease (Pre-Dialysis)
Nutrition for Performance/Sports Nutrition
General Health & Wellness
Why Choose Medical Nutrition Therapy with Nutrition Pair?
Angie & John are Registered Dietitians, Certified Diabetes Educators and North Carolina Licensed Dietitians/Nutritionists. Angie & John also personally understand the trials and triumphs that come with living with a chronic disease as John has had Type 1 Diabetes for over 20 years. Nutrition Pair is strongly committed to educating, motivating and demonstrating that everybody can live a healthier life through better nutrition. What we recommend are things that we have tried ourselves. We do not believe in pushing dietary supplements, promoting fad diets or other unproven methods. We feel that you can reach your health goals by becoming more informed. You don't need "special" foods or mega-doses of vitamins. You simply need to eat better and get more active! Join us as we help you discover your path to wellness.
Format & Location: Medical Nutrition Therapy is conducted via an individual or a group format:
Individual Medical Nutrition Therapy: Conveniently provided at your worksite, home or our arranged office.
Group Medical Nutrition Therapy: Conveniently provided at your Blue Cross Blue Shield of North Carolina worksite or other arranged location.
What Medical Nutrition Therapy Can Do For You:
Benefits to Individuals:
Improved quality of life & reduce risk of future illness
Enhanced energy level
Potential reduction in the use of medications
Achieve a better understanding of medical conditions
Become better informed about how you control your health
Assistance in monitoring and tracking progress
Reduced health care costs (hospitalizations, medications & illness visits with physicians)
Possible reduced health insurance premiums
Benefits to Employer Groups:
Lowered medical costs
Improved productivity
Reduced employee absenteeism
Reduced disability claims
Offer employees real incentives for healthier living
Payment/Insurance Coverage: We are credentialed Blue Cross Blue Shield of North Carolina as well as Medicare providers and accept Blue Cross Blue Shield, Medicare or self-payment for this service.
Contact us to schedule your individual or group MNT sessions.