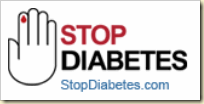 This past August, I celebrated my 20th year of living with Diabetes.  That's right, Celebrated!  I'm excited to have accomplished all that I have because of Diabetes.  Is being diagnosed with Diabetes hard?  Yeah, sometimes.  But life, in general, is hard sometimes.  Barriers are barriers only if we let them be.  We hold the keys to our own happiness and health.  We can't control others or control all events in our life BUT, we can control how we respond to those events. Every challenge and difficulty we face gives us the opportunity to find out more about ourselves and to discover new ways to succeed. 
Since November is American Diabetes Month, we want to encourage everybody to get checked for Diabetes.  In the United States today, there are over 26 million Americans with Diabetes and another 79 million have a condition known as "Prediabetes" and are at a high risk for developing Type 2 Diabetes. One out of every 5 health care dollars is spent on Diabetes!  (Source: Centers for Disease Control and Prevention)
You are considered high risk for developing Type 2 Diabetes if you:
Over the age of 45
Are Overweight or Obese
Have a Sedentary Lifestyle
Have a family history of Diabetes
Are African American, Native American, Asian, Pacific Islander, Latina or Hispanic
Gave birth to a baby weighing more than 9 pounds or were diagnosed with Gestational Diabetes
Check out the American Diabetes Association site to help calculate your risk of Diabetes. If you have Diabetes, work with your health care team to make sure you are in control.  If you have been diagnosed or told that you have Pre-Diabetes, work with your health care team to control your risk factors.  It has been predicted that by the year 2050, 1 out of every 3 Americans will have Diabetes.  Don't wait to be told you have Diabetes, take control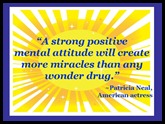 of your health now!  Join the Stop Diabetes effort.
Remember, you control your health.  It will take effort, sacrifice, commitment and hard work, but you're worth it!
It's Your Health. It's Your Life. Make That Change!
~John